Trenchless sewer repairs. Digital CCTV inspection. Laser profiling. Sonar pipeline inspection. Lateral service line maintenance. Sewer cleaning.
National Plant Services, headquartered in Long Beach, California, with an office in Hayward, California, offers a full line of sewer condition assessment, rehabilitation and repair. As part of the Carylon Corporation, a nationwide collection of 14 best-in-class companies, we have vast resources, expertise, and decades of experience to get the toughest jobs done right. Having been in the industry for years, National Plant Services has expertise in both innovation new technology as well as tried and true techniques of the past.
Experts take on every challenge
With National Plant Services, you know who'll be working on every project: the best of the best. That's why municipalities, utilities and industrial companies turn to us to solve today's growing environmental challenges.
Complete pipeline of services
National Plant Services is your complete resource for trenchless pipeline inspections and sewer cleaning and maintenance.

Strong Local Provider
Headquartered in Long Beach, California, with an office in Hayward, California, National Plant Services is uniquely positioned to serve customers from Denver to the west coast. Contact us to learn more about our broad reach.
Proven real-world results
We have a long track record of success providing the expertise, equipment, technology and trained field force to quickly, safely and reliably handle any project. See how National Plant Services is making a difference where it matters most: in tough, gritty, demanding, real-world applications.
Getting it done right - guaranteed
National Plant Services performs the most comprehensive environmental infrastructure maintenance services throughout the west coast. And then we back up every single project with a guarantee unmatched in the industry: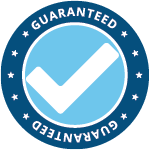 You must be completely satisfied or you pay absolutely nothing for our services.
Are you up for the challenge?
We're looking for just the right candidates to rebuild our country's environmental infrastructure. Join our team. Check out our Careers Center to find out what openings are available.